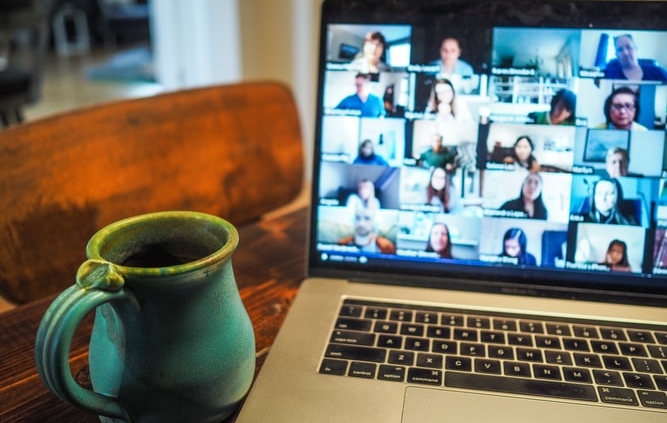 The benefits to remote working are endless, but sometimes it may still feel like a struggle to keep teams engaged and empowered. We know this from experience and we've also spoken to a number of clients who have shared their struggles, their tips, and even their day-to-day wins.
Here's what we learnt:
Communication is key:
It can be very easy to work in silos when the only person in the room is, well, yourself.  We've noticed that keeping in touch with the people in your team not only helps you focus but also keeps morale high. Our virtual team building activities will automatically connect the team on a virtual platform, where they need to complete a series of fun tasks and challenges.
Think outside the box:
A new form of work requires a new way of thinking. If your team is struggling to get their creative juices flowing, why not let everyone wind down with our remote teams trivia? By adding some fun to your week, you'll not only be reconnecting with everyone in a more relaxed environment but also helping everyone to exercise their brain muscles and think more clearly.
Company culture does not require a building:
Most companies have worked tirelessly to build a culture that reflects the organisation and the people that form part of it and we cannot stress the importance of using that culture to guide you on your remote working journey. Whether it's a virtual escape room or the 4-part challenge, we can help you organise everything remotely.
Team building does not have to stop:
At JUGS, we've always advocated for the importance of team building, and the reason we take it so seriously is because we've seen its benefits. Just because teams aren't meeting face-to-face, it doesn't mean that team building activities have to stop. Check out our virtual team building for ideas on how to get your team to feel stronger and more connected than ever.
We hope our tips have helped guide you in the right direction. Give us a shout to book your next virtual event.